Kings College Lagos
Class Of 1988
Greetings
Welcome to the website to promote collaboration efforts among members of the 1988 graduating set at Kings College Lagos, who are currently dispersed all over the world.
Membership to this site is limited only to the Kings College set of 1988 graduating class. There is no fee to join at this time, but donations to support the site are welcome.
If you are not a graduating member of the set of 88 and wish to contact a member of our group, please complete our contact form.
(Set of 88 Online Community Coordinator)
ANNOUNCEMENTS
Just a quick message to all the KCOBS 88...

I cannot express how PROUD I am on the 88 year - after seeing the 4 pictures posted of the projects completed..... It is refreshing to have 'vision' but it is legendary to have 'executed and completed' against ALL the objectives set....

A proud, proud moment.. We are legends that the kids of TODAY will talk about and learn from for a lot more years...

Here are to the living legends of 88..

Roy
Now we are in the final stages of preparations for our 30th Year reunion from
the 26th to 29th of July, 2018 in Lagos, land of the living, home of the really... really brave.
What has happened so far?
Delivering on Legacy Projects - Launched the Waste Project below, which included the upgraded dumpsite, bins at collection points around the school and anaerobic digester producing biogas.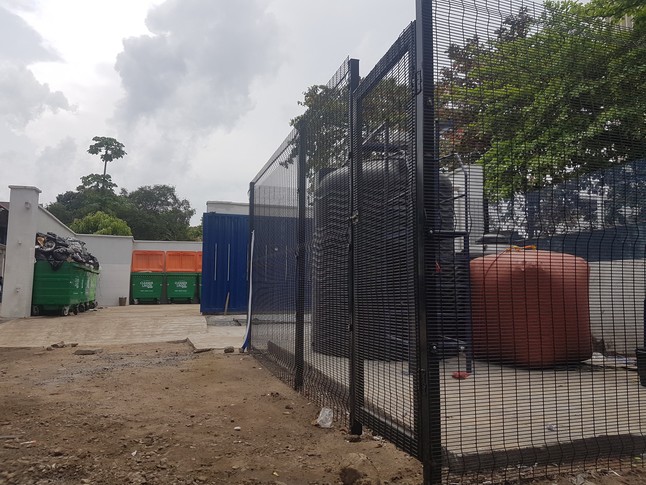 Created the
Visually Impaired Resource Room within the library and b
uilding the
Multi Purpose Sports court with Lawn tennis, Basketball, 5-a-side soccer. Flooring complete, flood lights on....game on
Reunion event 26-29th Jul, 2018, Lagos. Welcome cocktail, Launch of projects, Fun Sports day and the grand finale....Gala Night Event at the Federal Palace. Go ahead and register Click on the tab " Registeration 30Yr Reunion"

on the left side of our webpage.
YearBook - Putting together a commemorative year book to mark the event. This will have all our biographies, stories and tales of an era. P

lease update your profile by going to

Click on the tab "Edit Contact Info"

on the left side of our webpage.
Please make your contributions to ensure this is a successful event that we all are able to attend.